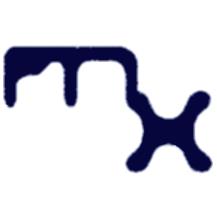 La terza edizione del MOCA si svolgerà il 24, 25 e 26 Agosto 2012 a Pescara (Ex caserma di Cocco).
Evento completamente gratuito dove si potrà respirare a pieno polmoni tutto lo spirito hacker (white hat o black hat, che sia)! Lo slogan di quest'anno è: "Until the end of the World!", probabilmente per giocare sulla profezia Maya del 2012.
Poche in realtà le "anticipazioni" sugli ospiti o sui talk che verranno schedulati durane l'evento.
A tal proposito, se vorrete contribuire nel fare un intervento, affrettatevi a mandare la proposta a: moca@olografix.org
Buona parte dello staff di IHTeam sarà presente  il 25 e 26 (salvo complicazioni).
Riferimenti:
Email: moca@olografix.org
Site: http://moca.olografix.org
Twitter: www.twitter.com/moca_2012
Facebook: www.facebook.com/MetroOlografix
EDIT = I partecipanti che sono sicuri di venire, sono pregati di fare una sottoscrizione presso questo indirizzo: http://moca.olografix.org/moca2012/pages/subscribe